A verstile and Inspiring work space
The virtues of an invigorating environment are limitless and so are the planning options at Block 162. The efficient, column-free floor plates work for either creative office space or traditional office environments.
With so much latitude and so few constraints, Block 162 is a new workplace and an ideal fit for today's workforce.
Floor-to-ceiling, high-performance glass maximizes natural daylight while minimizing solar heat gain. The result is a bright, fresh and engaging office experience throughout.
With office floors beginning on Level 11, views of Mount Evans from every floor, plus famous fourteeners Pike's Peak and Longs Peak.
> Click on the image to enlarge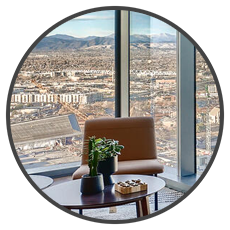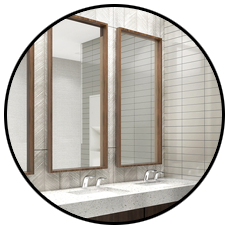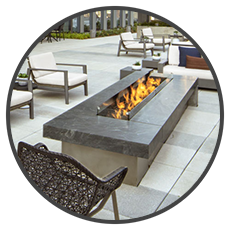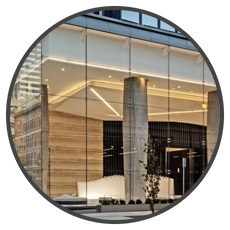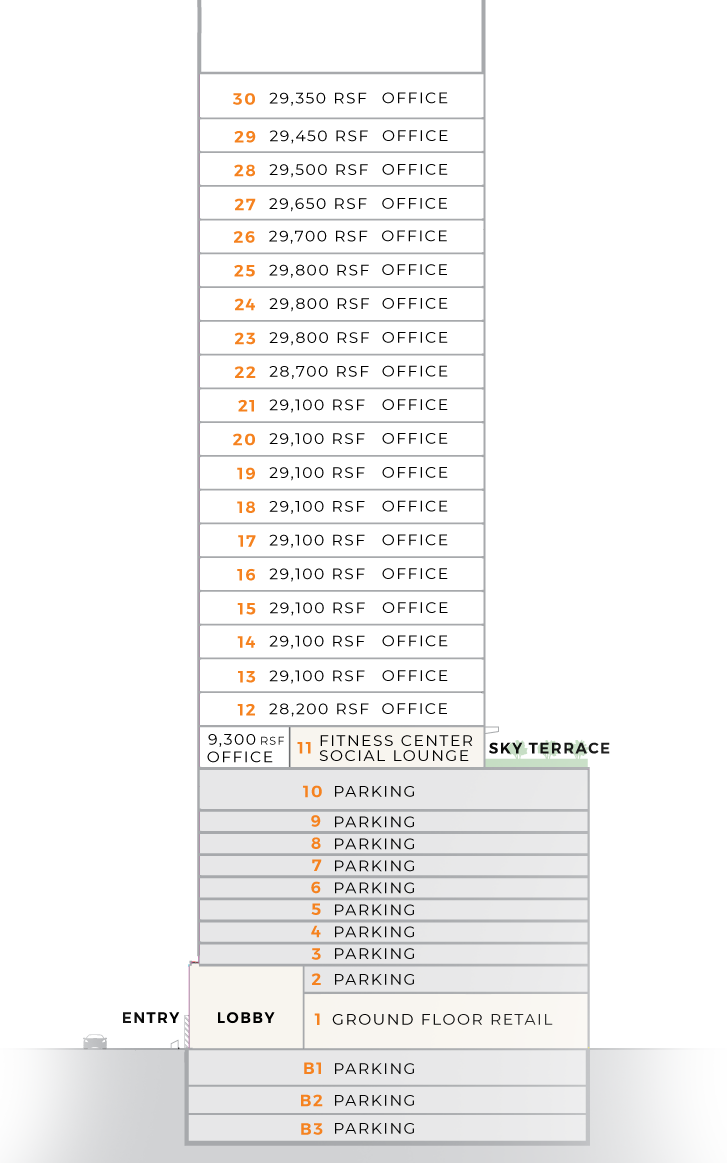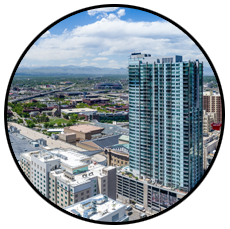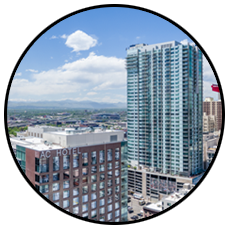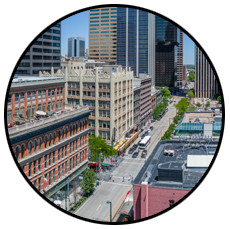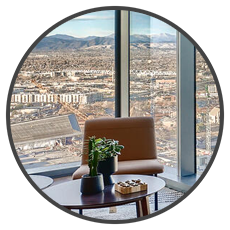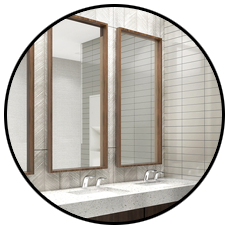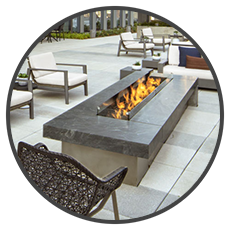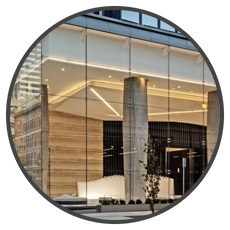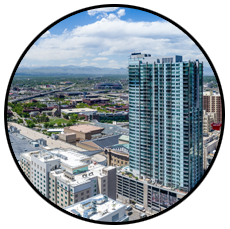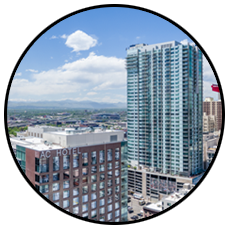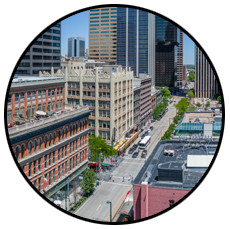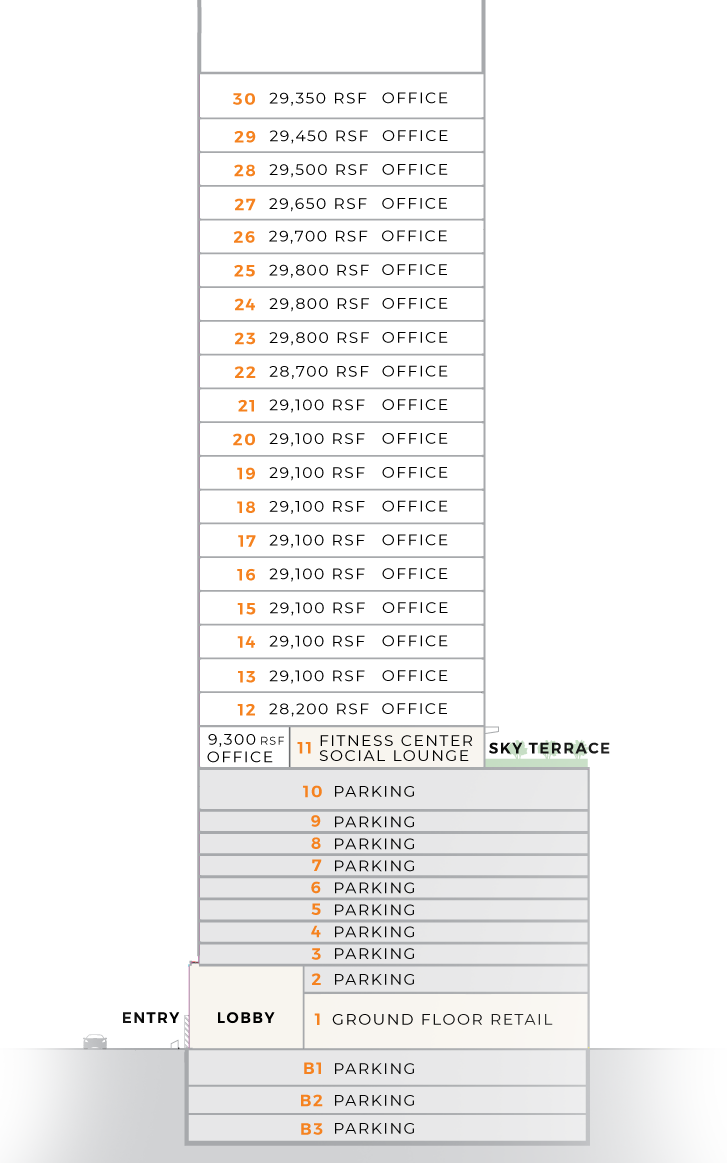 > Click on the site plan to enlarge
Block 162 will feature nearly 10,000 square feet of street level retail along California and Welton Streets in three distinct retail spaces.
STyLISH and Elegant Lobby
Block 162's lobby, with stone floors, dynamic angular concrete columns and wall finishes of luxurious stone and warm wood, offers direct access to California and 15th Streets, with elevator entry to all parking and office levels.
Light Rail and Downtown Transit
Located at one of the most accessible nodes in the Denver metro area, Block 162 is adjacent to light rail access at the California Street stop, and close to the Downtown Circulator Route and 16th Street shuttle. Union Station, with direct rail access to Denver International Airport, and beyond.
Highly Efficient and Adaptable Floor Plates
> Click on the floor plan to enlarge
Super-efficient rectangular floor plates
Lease depths ideal for planning versatile work spaces and providing natural light deep into the interior
30-foot exterior column spacing with 5-foot planning module
10-foot ceiling heights on typical floors
13'-9" ceiling heights on Level 11
12-foot ceiling heights on Level 30
No interior columns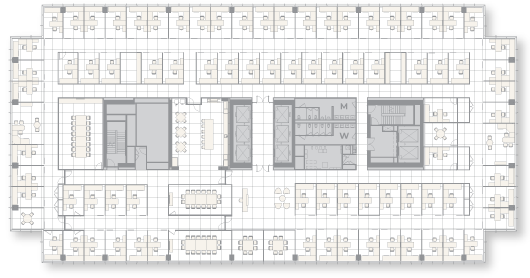 Private Office Plan Test fit
2 Executive Offices – 15′ x 15′
82 Private Offices – 10′ x 15′
1 Receptionist
5 Conference Rooms
2 Huddle Rooms
85 Total People
350 RSF/Person
Floor Area: 29,100 RSF (Range from 28,100 – 29,800 RSF for individual floors)
Perimeter Columns: 30′ typical with column free corners
Lease Spans: 43′-9″ typical core wall to inside face of glass along north and south (broad) sides, with 44′-0″ along east and west (narrow) sides
Floor-to-Floor Height: 14′-6″
Clear Heights: 10′-0″ clear to ceiling on levels 12 – 29 (13′-6″ on Level 11, and 12′-0″ on Level 30); 12′-0″ clear to underside of fireproofing (if exposed) on typical floors
Perimeter Windows: 10′-0″ tall vision glass
Window Modules: 5′-0″ typical mullion spacing – with extra-wide 6′-1″ window module at corners 
Integral Window Shade Pockets: Integral pocket within mullion system, sized to accommodate roller shades
Vision Glass: 1″ insulating glass with high performance low-e coating at office tower
Solid Elements: Natural stone and composite metal panels, with integral-color CMU at rear garage façade 
Lobby: Class A lobby with stone floors, wood paneling, custom beveled concrete columns, double-height structural glass exterior wall, and stainless steel and glass accents
Elevators: 12 Destination Dispatch passenger elevators (6 serving high rise bank; 6 serving low rise bank), 2 freight, 3 garage
Freight Lobby: Enclosed within core, secured
Closet Space: Electrical and tel/data IDF closets on each floor
Restrooms: Class A finishes with Privada toilet partitions; accessible from both sides of core; Increased fixture count to accommodate higher tenant occupant loads.
Fire Stairs: Oversized to accommodate a higher occupant load
Structural Floor System: Cast-in-place concrete supported by composite steel deck
Columns: Rolled steel wide flange columns, girders and floor beams
Lateral Load Resisting System: Cast-in-place concrete core shear walls
Live Load: 50 PSF + 15 PSF for partition for office area and 100 PSF for core area